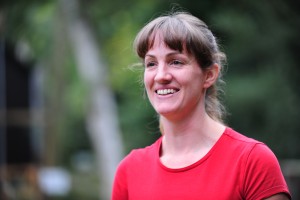 Jane Collins has been teaching yoga since 2002 and during that time has undertaken several training courses, and numerous workshops and classes to improve her skills and knowledge.
She is a Yoga Alliance Professionals Senior Teacher. Since 2010 she has been a tutor for the Birthlight team, and delivers their courses around the world. The Hatha Yoga Teacher Training course that she and Simon created is a blend of all of the knowledge that has been absorbed over the years and she shares her passion for yoga enthusiastically. The Children's Yoga Teacher Training course is her own brainchild and has already reached as far a field as Shanghai.
Yoga Related Qualifications:
Sun Power Yoga 1 & 2
British Wheel of Yoga Accredited Diploma
Birthlight Pregnancy Yoga
Birthlight Postnatal Yoga
Birthlight Fertility Yoga
Birthlight Baby Yoga
Sun Power Aqua Yoga
Yoga Bugs Children's Yoga
But of course, the main learning experience has been from working with hundreds of students over two decades
Jane Collins is a registered teacher with Yoga Alliance Professionals. This accreditation demonstrates excellent standards as set by Yoga Alliance Professionals.